Over the years I have found respite in the darnedest places… meaning my children or the people I care for will not venture there. Cleaning the dog kennel has always given me time alone, as does weeding my garden… folding the laundry.  And through the seasons I seemed to find other places for isolation like scrubbing toilets or bathroom floors and I embraced them as my alone time. Seems like everyone disappears to find something important and safe to do – or they will get asked to help while they are glued to me… and those moments of silence were good for me. 
We work on respite training – During our kid raising time we learned gluing children to us in projects instead of time out worked much better for regrouping, refocusing and redirecting. Of course, we don't really glue them to us… it simply meant they must stay within my 3 foot distance and help me with a project. There was always something to do… and if my husband and I were alert to the day triggers in their lives, we could get them busy with us cooking or organizing or building before a meltdown and time out was needed. We joined with other families of complex kids adding more eyes and bodies to keep watch and we helped families move out or move in, we loaded semi-trucks of school materials desks and books rural schools lacking supplies, we decorated for parties and we raked yards. We learned that working together (cooperatively) gave us all a sense of accomplishment. Then they grew up… and stayed or came back and then left again and I was left with the worst room in the house!
What about that worst room in my house… 
My daughter has a dream called Liz.Kitchen and a dear photographer friend offered us his photo studio to shoot video in. We were delighted! Then like most things in our crazy life we discovered the days it was available were days she was not feeling well enough to participate. And what should have brought us joy, brought us frustration.
I shared my disappointment with a friend who said, "Hey you have 'that' extra bedroom. Let's convert it to a video kitchen studio. She can come over whenever she feels good and do her food videos."
Ugh, I thought, when in my busy life would I get time to do that! That room (attic, basement, garage, closet, shed) looks like a tornado hit it and I don't have the energy to do anything about it…
"I'll come and help. I can come every other Tuesday. Let's make this happen for her."
And so Mary and I scrubbed and cleaned and moved things and it actually is beginning to look like it may happen in her future. We laughed and talked. We drank a little tea. We shared our ups and our downs. We left our care giving duties in the background. And though we worked hard we accomplished more than just friendship and cleaning – it cleared our hearts and brains. Mary made a big difference in my life and soon to become my daughter's life. All it took was a friend and a new twist in our home (her home is right next door to ours). Her dream, Liz.Kitchen will become a reality. You know having the room clean and almost ready is wonderful, but having together time with my friend (who is also a caregivers) gave us both moments of respite from our chaos.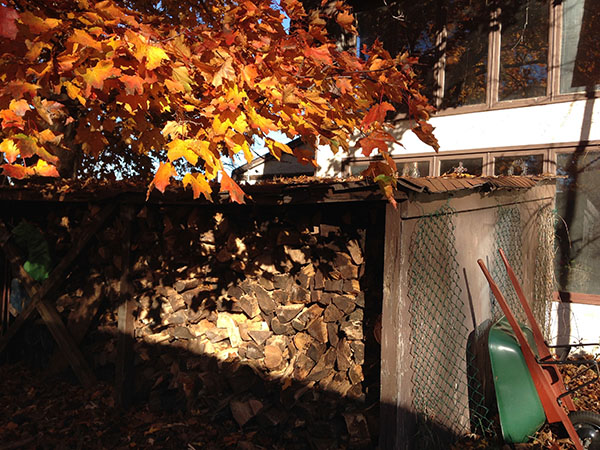 Respite cleaning may not be on the top of your list for getting away, but when we can't get away – maybe we can GET TOGETHER!
My husband and I figured this out early on in our parenting. When we worked together as a team that 'nasty horrible no good or fun to do event' could become our date. So lately, my husband and I have been having date nights getting the wood shed ready for the winter in Minnesota. I know that's a bit extreme – but after the kids showed up a couple times to help – we've been left totally alone – no calls, no emergencies… They just disappeared. The other thing we have learned is that hard physical work not only keeps us strong – it empties our brains to re-frame our current care giving difficulties. Nine cords are now split, chopped and almost all stacked and each day we did this we fell into deep sleep and with a bit of stretching felt refresh in mind, spirit and soul in the morning.
Ideas For Cooperative Cleaning Respite (Don't forget to reciprocate)

Tackle a closet with a friend
Organize a row of cupboards or a cabinet
Deep clean a room
Work on a yard project
Share in a not-very fun chore
Bath or groom a dog / muck a kennel or stall
Stack and chop wood
Rake or weed a garden
Wash windows
Ideas for Glue Time
Pay it forward as a family for a neighbor or older family member
Organize a garage
Clean a basement or attic
Clean up after a storm
Get the kids into some easy Upcycles

Go to Pinterest and find a fun upcycle, and find a do-it-yourself project you would like to try

Up-cycle an old pairs of jeans you never wear into a tote bag
Get together with friends to share nail polish and unused makeup
Using old magazines – make a collage card or poster for a friend or yourself
Paint an old dresser or bench in fun colors
Make some birdfeeders
Take a before and after picture… Then celebrate the accomplishment with a fun event or dinner!
Meanwhile we will keep you posted as we make the dream of Liz.Kitchen come true. And if you come up with any fun or horrible I can't do it myself projects – PLEASE SHARE – we all need more ideas and none of us have any extra time.
Have fun!
Jodee